Mindfulness for the Soul
Mindfulness with Jon Kabat-Zinn
On Super Soul Sunday recently, Oprah Winfrey interviewed Jon Kabat-Zinn, who's book 'Mindfulness for Beginners' has made waves throughout the world.
John says "Mindfulness embraces all facets of knowing" and to cultivate mindfulness is actually simple but it's not easy.  It's a way of being in a relationship with your own life!
Mindfulness is all about paying attention to where your mind is at any given moment. Thinking on purpose, being present and without judgement – this is Mindfulness.
Another word for mindfulness is awareness.  Your life becomes your meditation practice.  The more you focus on your thinking and your now the fully you are in this moment now. 'When you are stirring the pot – JUST STIR THE POT!  Don't be off thinking of 5 million other things, just simply stir the pot and BE fully in this moment with awareness.
Listen to your own yearning, it knows.  It knows if you allow it and if you get out of your own way!
Mindfulness is BEING. One of my favourite lines from the interview was:  "As long as you are breathing, there is more right with you than is wrong with you, no matter what is wrong with you."
You can get a copy of Mindfulness for Beginners at your favourite bookstore or grab a copy from Amazon
Be Happy!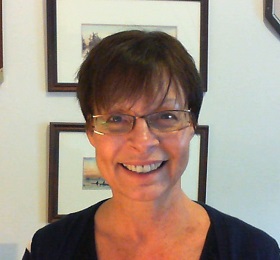 Janet Legere
Skype janetlegere
About the author
Janet Legere is the founder of the highly acclaimed 'Contact List Builder' training and mentoring program.  As an expert in her field, Janet can show you and your business associates how simple and powerful it can be to build good business relations online. Discover simple strategies to build a list and create your personal braind with CLB.  Visit http://www.contactlistbuilder.com/  or contact Janet at janetlegere on Skype for information on how you can benefit too.